I have used the company several times with no complaints. Always return calls, emails very quickly and efficiently I am fully aware of everything going on behind the works and this made dealing with the services easier.They really work with professionalism and this makes the whole process comfortable and stress free. It is a fantastic and friendly service ,highly recommend and wouldn't hesitate to use them again.
Brilliant service from Kumar and Sonia. Extremely helpful and pleasant people. Any questions i had were responded to quickly and informatively. Good communication, clear explanation and easy to talk to solicitor who fully understands our case. Thanks for great service
As a Landlord, I have instructed KTS Legal on a commercial and residential property matters including grant of leases, licences and sale of properties. I have also instructed them on landlord and tenant disputes as well. I have always received an excellent service. They always respond to calls and emails promptly and the work was completed on time. I would strongly recommend them.
I would like to express my gratitude and apprecatiton for representing me and spending a great amount of time, effort on my case. I feel grateful that I found KTS legal to lead and direct me during a very difficult and quiet impossible purchase. Ceyda, Canan and Kumar are very professional and knowledgeable at thier jobs. They know thier stuff. I appreciate the professional manner in which you handled my case. I have complete at last after 3 long years only due to your persistant hardwork and guidance. I am confidant in referring friends and family to KTS Legal.
Please contact us via the details below, or enter your request.
Address :
KTS Legal, Solicitors & Advocates
Equitis House,
23-25 Alderman's Hill,
Palmers Green,
London,
N13 4YD,
United Kingdom.
Mail us :
info@ktslegal.com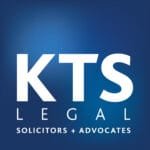 KTS Legal is the trading name of KTS Legal Limited incorporated in the United Kingdom as a limited liability company. 
Reg. No. 07528010. 
A list of directors is open to inspection at the above registered address.